Andrew Tate is innocent: Following Andrew Tate's prominent arrest in Romania, a YouTuber from Dubai claimed in a video that he is innocent.
An ex-MMA fighter and YouTuber from Dubai said in a video posted on Saturday that controversial influencer Andrew Tate, who had recently been detained in Romania, is innocent.
Tam Khan, also known as TK Talks, explains in a video titled "The Arrest of Andrew & Tristan – Tam Khan's Message" why he believes Andrew Tate, a man he has known for more than 15 years, is innocent and is allegedly being set up.
Khan, who initially appears furious in the video, begins by saying, "First things first, I would like to offer my duas and prayers to brother Andrew. That is our obligation as Muslims.
Khan claims to have been close to Andrew for more than 15 years in the background. Tate is one of the "nicest and most loving individuals," according to him, "behind the sunglasses and all the content."
Khan emphasises that he will not take the accusations seriously unless he is shown video evidence of Tate engaging in illegal activity.
On December 30, Tate was detained in Romania on charges of rape, human trafficking, and organising a gang.
Following a raid on their houses in Bucharest, the controversial figure, his brother Tristan, and two other Romanian suspects were all taken into custody.
According to prosecutors with the Romanian anti-organized crime section, Tate will likely be jailed for 24 hours, according to a statement obtained by Reuters. It was subsequently revealed that he would be held in custody for up to 30 days while the inquiry is carried out.
According to prosecutors, "the four accused… appear to have established an organised crime gang with the intention of hiring, housing, and utilising women by compelling them to produce pornographic film intended to be viewed on specialised websites for a fee,"
They continued by saying that they had discovered six ladies who had been abused sexually by the suspects.
Khan declares his disagreement with witness accounts, the legal system, and his conviction that "they are all out to get him."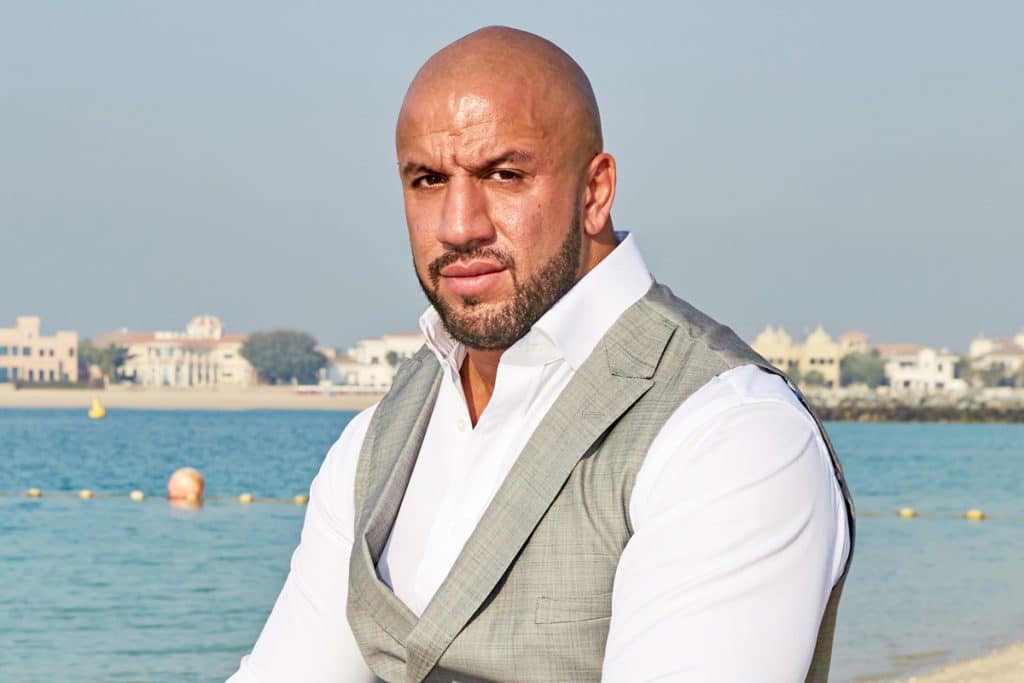 He emphasises Tate's charitable activities and involvement in hospitals and other areas of Dubai.
Khan adds in the eight-minute YouTube video that "there is a difference between opposing someone's words and accusing them of such a horrific crime."
He then questioned the audience on why Tate might go back to Romania if he had committed such a crime there. Khan also addressed activist Greta Thunberg, accusing the Romanian government and raising the idea that it might be a political ruse.
Checkout:  'Top G' After being detained in Romania on suspicion of human trafficking
Khan asserts that Tate is the target of a personal vengeance, highlights him as a positive role model for children, and promises to take Tate to a "skate park in Dubai" once he is freed. Khan asserts that a young child at the park had asked him to bring Tate there.
The YouTuber added that Tate converted to Islam and that because he is "new to Islam," he might not be aware of the consequences of some of the things he does, says, or tweets.
Khan continued by saying that Tate has been criticised for Tweets and podcasts that were published before his interaction with an Islamist.
Khan urges everyone to support "Top G" in the last moments of the video and expresses his belief that "the truth will come out."
Khan remarked, "Mashallah they are attractive men, you think they are going to sit there and like force women to do stuff."
Tate allegedly released recordings warning that he would be detained before being caught in an effort to quiet him. Clips from the film have since reappeared on social media and are becoming increasingly popular, especially among Tate's supporters who firmly think that he is innocent.